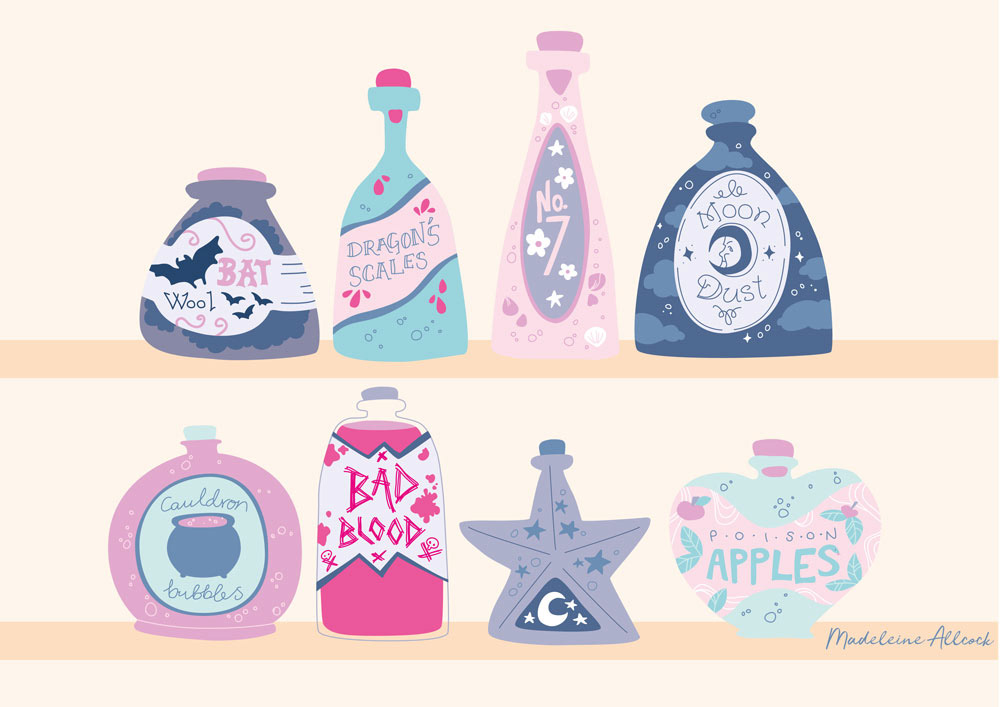 I created this illustration using
Dylan Mierzwinski
's Skillshare class, "Illustrator Basics", having not used Adobe Illustrator in a while and wanting to capture a handmade feel, digitally. My traditional work is usually very precise, so it was fun playing around with something a bit more free. I am new to digital art, and I think my usual style would end up looking too rigid in this media.
The class recommended creating four potions. I got a little carried away and drew eight! I wanted to have fun in this stage than worry too much about each bottle being a great design.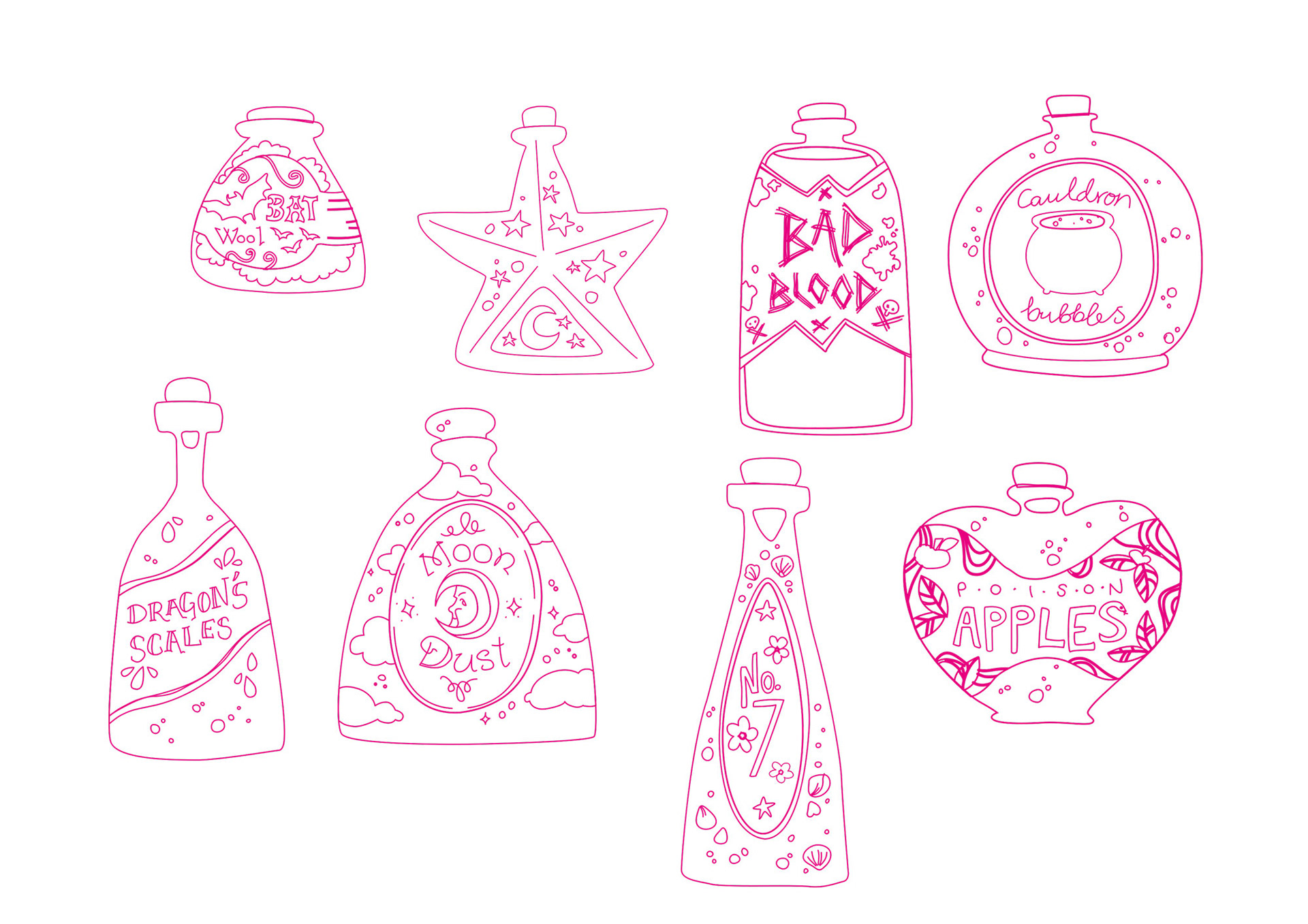 I learnt a lot of new skills and the tips for using the pen tool in particular were very useful. As I am still working on CS4, I couldn't use all the techniques and it took longer – but I was fairly pleased, considering this version is now 10 years old! I can't afford to upgrade at the moment, but it's something I'll look into in the future.
I had fun colouring them, imagining a good fairy/witch character, using pastel colours. It would be fun to make a children's book based on this.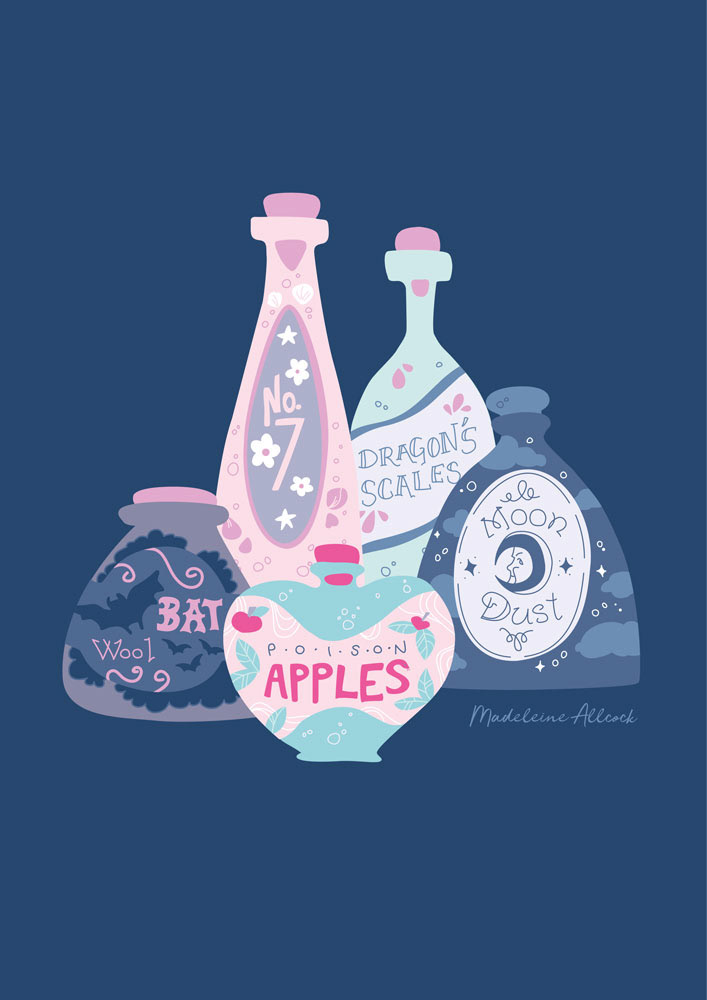 I'm pleased with my final design, after choosing my favourites and adjusting some of the colours to be harmonious with the other bottles.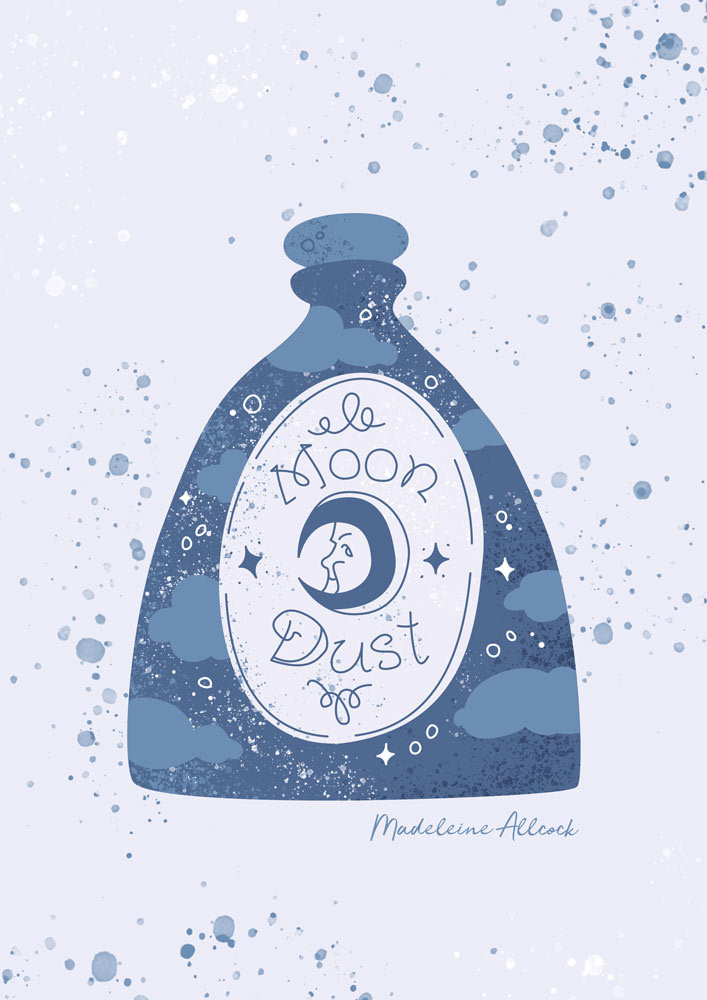 Finally, I edited one of the potions in Photoshop to really increase the "handmade" feel.
Thank you, Dylan, for a super project!